Pets make great playmates and companions. Quality veterinary services can help keep your pet healthy at every stage of his life. At Sherwood Family Pet Clinic, we're fully committed to providing your pet with quality care. Following is more information on the services offered by our veterinary team.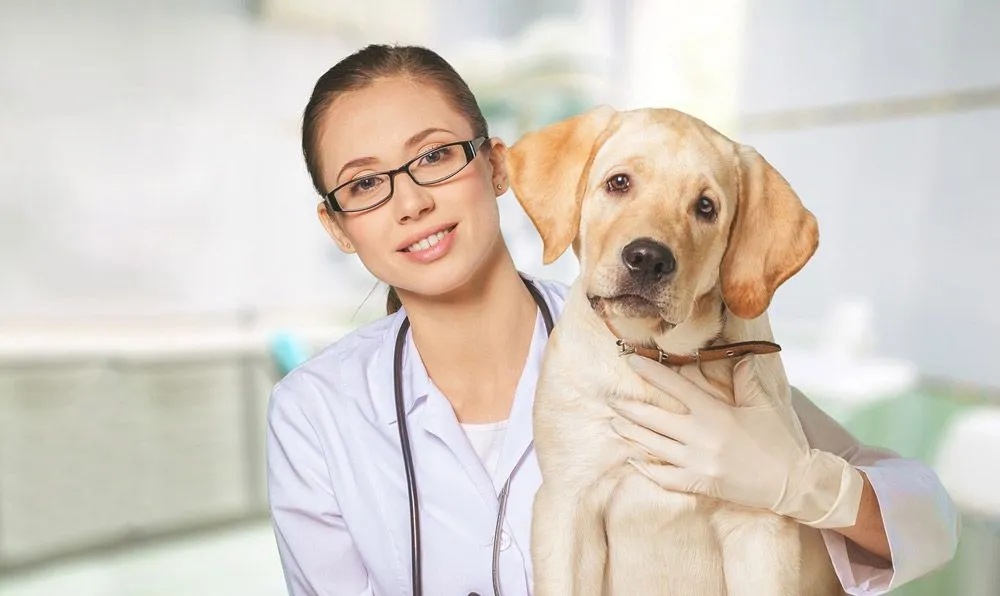 Services Provided
Preventive Pet Care – Preventive care is the key to keeping your pet healthy over the years. Our preventive care program includes annual wellness exams, vaccinations, parasite control, nutritional counseling, and more. Wellness exams keep us abreast of your pet's health and enable us to treat problems early on so your pet can recover quicker. As your pet ages, we may recommend adjustments to his diet or lifestyle to prevent health issues like obesity and diabetes.
Vaccinations – Vaccinations are tried and proven to protect pets against life-threatening diseases like rabies, distemper, and others. We offer core and non-core vaccines tailored to your pet's health, breed, and lifestyle.
Dental Care – Pet dental care is just as important as medical care for your pet. We recommend your kit and pup have annual dental exams and cleanings to protect their teeth and gums from infections and periodontal disease. Our dental services are performed under anesthesia so we can do a thorough job without causing your pet discomfort or pain.
House Calls – Having trouble bringing your pet to your veterinarian in Sherwood? We'll come to you to provide the services your pet needs to stay healthy.
Puppy & Kitten Care – Baby pets need extra care to keep them healthy after they're weaned. This starts with a series of vaccines given every 3-4 weeks to protect your pet against contagious diseases. During this time, we'll monitor your pet's health and growth to ensure he's developing as he should.
Pet Surgeries – We offer routine surgery like spay and neuter procedures to prevent unwanted pregnancies, along with tooth extractions, tumor removal, fracture repair, and other surgical treatments as needed.
Emergency & Urgent Care – In the event of emergency situations like toxic ingestion, broken bones, or severe lacerations, you can contact your veterinarian in Sherwood for prompt and effective emergency care. We also offer urgent care services for non-life-threatening situations that require immediate care.
Pets Treated
For your convenience, we treat all kinds of medical issues in all kinds of dogs and cats.
Your pet is part of the family, and just like the rest of your family, it needs to go to the doctor to make sure that it is happy and poised to live a healthy life. Veterinarians provide the professional care that is needed to treat injuries and health conditions that affect our furry friends. Finding the right veterinarian for your pet is important, so make sure that you find one that you can trust. Our veterinarians at Sherwood Family Pet Clinic have provided quality veterinary care to residents in and around Sherwood for years. If you are new to the area or a new pet owner, contact our team to schedule your pet's next check-up.
Why Taking Your Pet to the Vet Matters
Your pet faces potential illnesses and issues with their development and health. Sometimes these are minor issues, like needing to have their teeth professionally cleaned once per year. Other times they can be severe and require surgery. Veterinarians provide necessary treatments throughout your pet's life like their vaccinations and medicine to prevent fleas and ticks. Furthermore, we provide advice on diets, bathing, and other aspects of daily care for your pet, based on the pet's individual needs.
What to Expect When You Take Your Pet for Vet Care
Most pets should visit the veterinarian for an appointment once per year. Puppies and kittens who are still developing will need to go to the vet more often than mature pets. In the same vein, pets with health issues will need to go more often to make sure that they are being monitored and treated as needed.
That one appointment per year will include a full physical examination for your pet, which will help to make sure that no underlying health issues are affecting your pet. In many ways, this is the same as a physical that you get as an adult to make sure that your health is not declining. This is also when the veterinarian will administer certain vaccinations and prescribe medications as needed to maintain and improve your pet's health. Pets are also tested for parasites, such as hookworms, and given a health screening if needed. This ensures that your pet is completely healthy and no stone is left unturned.
Contact Us for Veterinary Care in Sherwood, OR
Our veterinarians at Sherwood Family Pet Clinic treat any minor or severe health condition affecting your cat or dog. Our team is here for you for everything from a simple check-up to complex surgical procedures. Call us today at (503) 625-5664 to schedule an appointment with one of our veterinarians.
See Our Veterinarian in Sherwood for Veterinary Services You Can Trust
Do you need a trustworthy veterinarian to partner with? There's no better choice than the veterinary team at Sherwood Family Pet Clinic. For more information or to schedule an appointment, call us today at (503) 625-5664.
We are a veterinarian serving Sherwood, Tigard, Tualatin, Newberg, Lake Grove, Beaverton, and surrounding Portland area.