Preventative Care with Our Qualified Veterinarian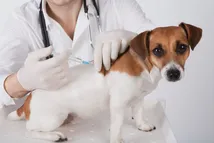 Necessary Pet Vaccinations
Pet vaccinations from an animal hospital veterinarian are vital. Vaccines stimulate the immune system to respond to a specific disease, making the pet less likely to become ill if it is somehow exposed to it later in life. Regular vaccinations are also crucial for preventing the spread of disease to other animals, including wild animals and pets, either in your home or anywhere you take your animal to visit.
Additionally, some vaccinations are required by law for certain animals, such as dogs and cats. Check your local laws to be sure, or you can ask us about the guidelines in Sherwood, OR, during your visit.
Preventative Measures for Pet Wellness
Beyond vaccinations, pet wellness refers to companion animals' overall health and well-being. It includes all aspects of your animal's physical, mental, and emotional health. It is necessary to provide regular check-ups, a balanced diet, and a reasonable amount of exercise to maintain pet wellness. Additionally, regular grooming and dental care help prevent problems.
Beyond routine medical care, training and socialization are paramount for the emotional well-being of your four-legged friends. Providing a full range of care for all aspects will ensure your furry companions live long, happy, and healthy lives. Our vet professional will go over all the specific expectations surrounding the breed of animal you have when you come in for your first visit. Rest assured, and we promise to give you the time and personal attention you require.
Call Our Animal Hospital in Sherwood, OR
Sherwood Family Pet Clinic is prepared to provide you with the compassionate preventative care your animal requires. Always try to maneuver this complex process with help. We're only a phone call away, and we're as passionate about your pet as you are. Dial our number at (503) 625-5664 to speak to a friendly and knowledgeable staff member about your pet's health care today!